WEBINARS
The aim of the Webinar series is to educate our clients (across industry and academia) about the latest technological updates in genomics. Our webinars feature experts from Genotypic and Industry leaders while covering wide-range of topics such as NGS applications, diagnostics, cutting-edge technologies & industry developments. Keep watching this space for regular updates on upcoming events.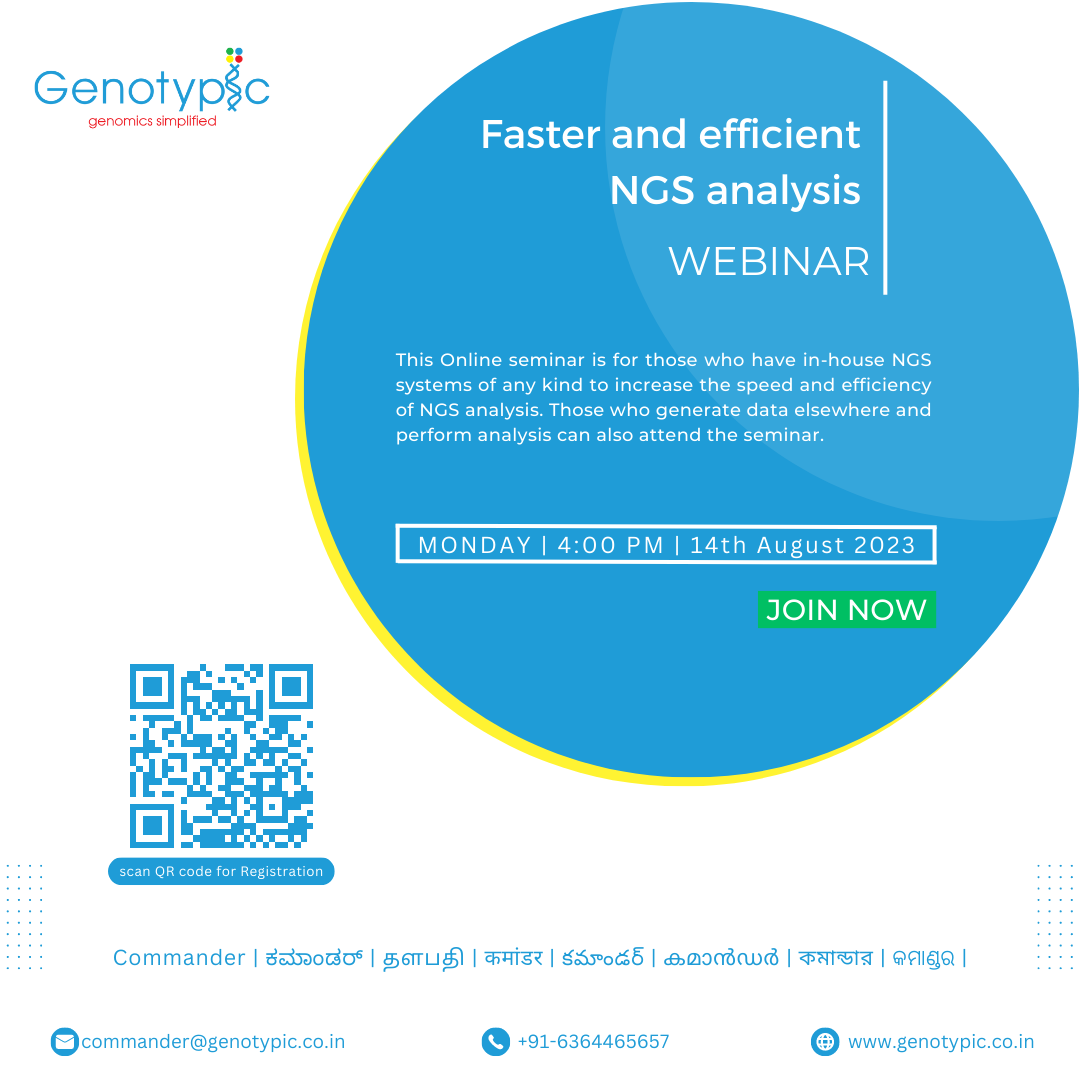 "Faster and efficient NGS analysis – fully automated" conducted by Genotypic.
This Online seminar is for those who have in-house NGS systems of any kind to increase the speed and efficiency of NGS analysis. Those who generate data elsewhere and perform analysis can also attend the seminar.
14th August 2023 (Monday)
4:00 PM, IST
Register Now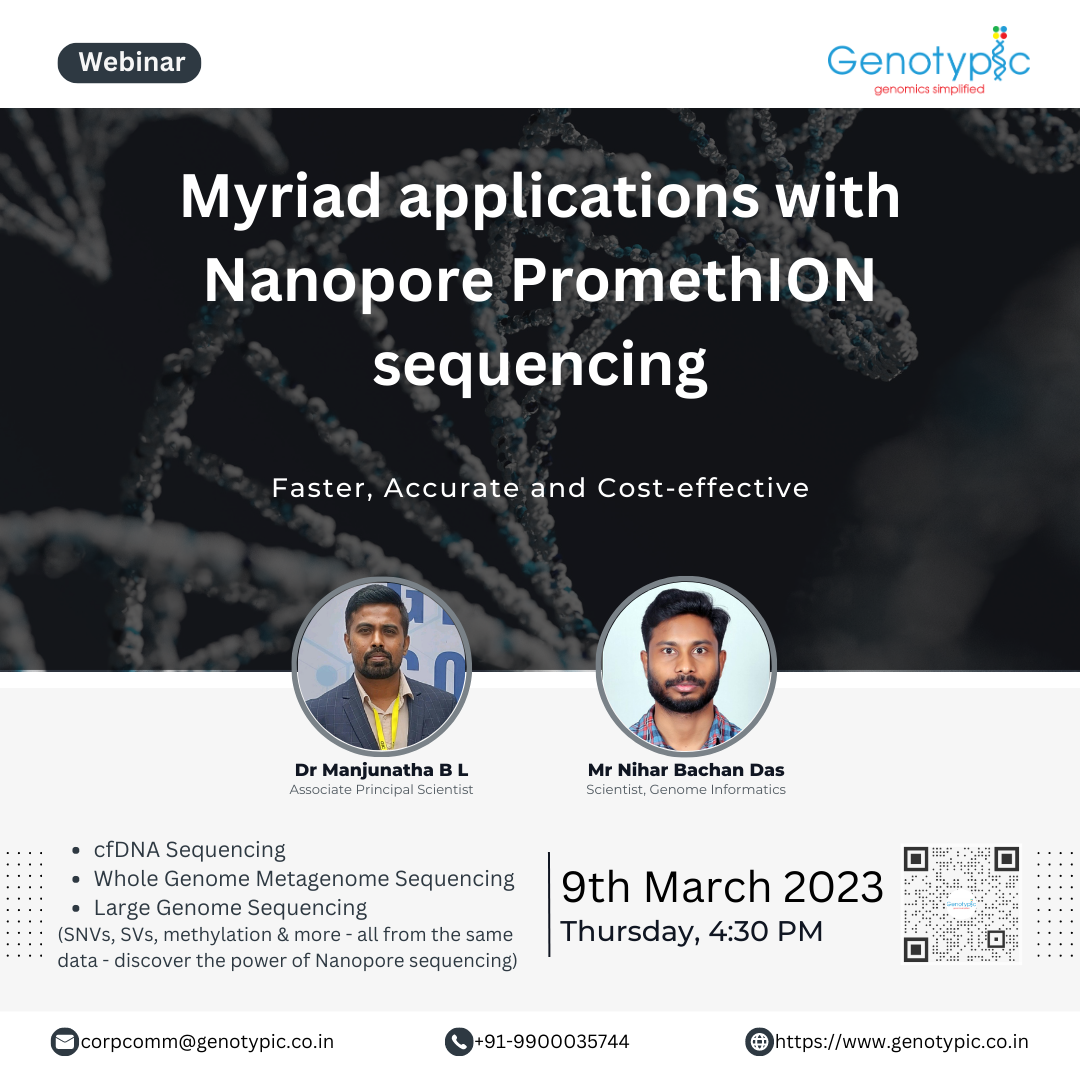 cFNA Sequencing
Whole Genome MetaGenome Sequencing
Large Genome Sequencing

Hosted by
Dr.Manjunath and Nihar Das

22nd August 2022 11.00AM to 12.30PM

Hosted by
Dr.Subhasree

NGS Analysis Webinar

"Faster and efficient NGS analysis – fully automated" conducted by Genotypic.

This Online seminar is for those who have in-house NGS systems of any kind to increase the speed and efficiency of NGS analysis. Those who generate data elsewhere and perform analysis can also attend the seminar.

 14th August 2023 (Monday)  4:00 PM, IST Regsiter Now